Position Yourself for Success in Some of the Most In-Demand Healthcare Careers
Are you interested in a career in dentistry, medicine, veterinary medicine, or pharmacy? Keuka College can help you get there.
As a Keuka College student interested in attending graduate school for one of these disciplines, you'll work with your pre-professional advisor to determine the best major (usually biology with a concentration in biomedical biology) for you.
Your advisor will also work with you one-on-one to select the best possible Field Period® experiences that will help you get into your graduate program of choice.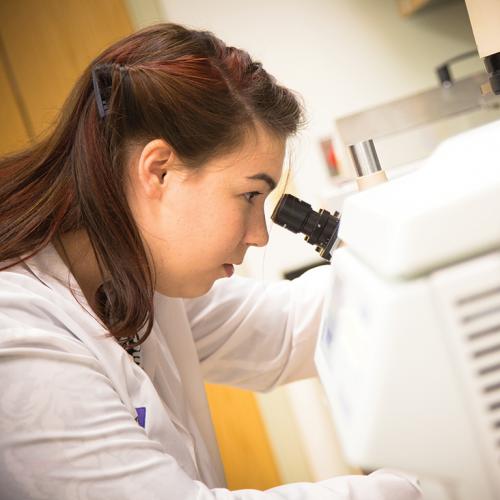 Real-World, Hands-On Experience
Real-world, hands-on experience is an important part of your pre-professional degree.
The Keuka College Field Period® gives you the chance to have four separate internships, starting your freshman year.
This means you can explore different career options and decide which one is the best career for you.
Program Overview
As a pre-professional student at Keuka College, you'll be part of a unique program designed to help ensure you are an attractive candidate for graduate study in your field of choice.
Pre-professional is not a separate major, but a custom-tailored advising sequence that compliments your chosen major with intentionally selected Field Period®, research, and extracurricular activities and opportunities.
Your academic advisor will assist you with:
Preparing and studying for standardized tests, such as the MCAT (medical school), PCAT (pharmacy school), etc.
Researching and applying to graduate programs
Finding opportunities to research—and possibly publish—in topics related to your field of interest
With the exception of those students who have an interest in law, your academic advisor will be a professor from the Division of Natural Sciences and Mathematics. The pre-law minor is designed specifically for those students who are interested in a career in law.
In keeping with Keuka College's emphasis on experiential learning, you'll also become a scientist outside the classroom. You'll be encouraged to work professors on independent research projects, and many students have had the opportunity to present the results of their work at professional conferences.
Keuka College is on the shore of Keuka Lake—arguably the prettiest of the Finger Lakes. The College's Sunset Woods and the nearby Penn Yan Outlet Trail are home to thousands of species of plants and animals, providing an ideal environment for biology students. Ornithology students are able to work in the field, identifying birds native to the area.
You'll get to study in the Jephson Science Center, where students hang out in the Chiral Center or at the Math Table in between classes and labs. A highlight of the building is that the laboratories weren't simply designed in collaboration with architects, but by the professors who use and teach in them.
As a student, you will have access to a wide range of instruments, including:
Ultraviolet - visible spectrophotometers
Sorvall High-capacity Centrifuge
Opti-sciences Chlorophyll Fluorometer
Kodak Gel Imaging and Documentation Systems
Bioradgelelectrophoresis and Western-blotting Apparatus
High Pressure Liquid Chromatograph
Gas Chromatograph - Mass Spectrometer
Fourier Transform Infrared Spectrometer
Environmental Chamber and incubators
Biosafety Cabinet
Nikon Compound and Stereo Microscopes with Digital Camera
Nikon Inverted Microscope
End-point Thermal Cycler
Real-time Thermal Cycler
Chi Beta Phi, the natural science, math, and psychology honor society offers students the opportunity to network with like-minded peers and have their scholarly accomplishments recognized.
Pre-professional advising focuses on some of the most in-demand health care professions of today and tomorrow, including medicine and pharmacy.
Contact Information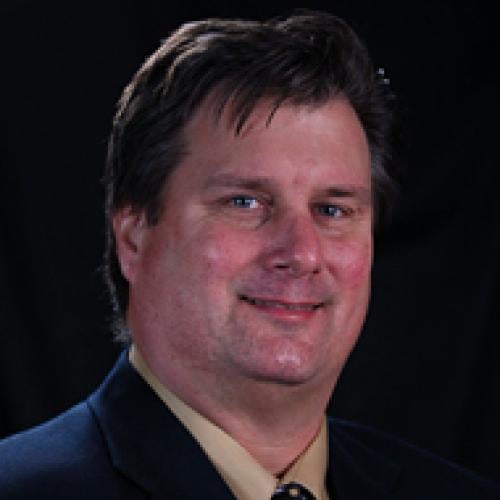 Dr. Michael Keck
Chair of Natural Sciences and Mathematics
Professor of Chemistry