From an internship in an office to a trip around the world, to a finding-yourself spiritual quest, Field Period® gives you the chance to explore what interests you the most.
As a Keuka College student, you'll design a Field Period experience every year. Your professors will help you create your experience and, once it's over, guide you through discovering exactly what you learned.
By the time you graduate, you'll have had enough experience to hit the ground running on your first day on the job. And that's why more than 94% of alumni say Field Period was important in developing their careers.

Your professors, the staff in our Office of Experiential Learning & Career Engagement, and even our worldwide network of more than 11,000 alumni are here to lend support every step of the way.

Field Period lets you fine-tune your interests, make sure you're happy with your major, and try new fields & career paths. The best part? You can explore and still graduate on time.
A Field Period can be in your hometown or on the other side of the world. The choice is yours, and the College even has scholarships to help cover the costs of travel.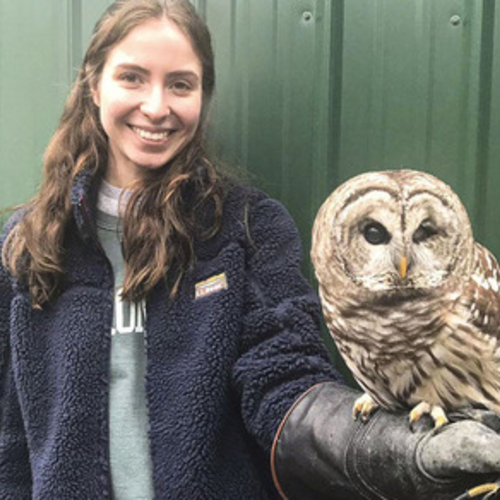 Field Period confirmed the direction I want to follow in my career—I would like to pursue research in environmental stewardship with wildlife. The greatest benefit I got from my Field Period was getting experience in my field and being able to work with such amazing animals.
Field Period in Action
Field Period Scholarships
Field Period is transformational. So much so that generations of alumni have created special scholarships so that you can explore your dreams — no matter where in the world they may be.