Broaden Horizons and Engage Communities as You Achieve Fluency in ASL
Learn how to communicate with and advocate for those in the Deaf community by mastering American Sign Language. Further the mission of agencies and organizations you may serve with a foundation in the language, culture, history, and literature of Deaf people.
As a Keuka College ASL student, police departments, public schools, mental health organizations, schools for the Deaf, and other organizations become ASL learning laboratories thanks to our Field Period® and internships. With an ASL degree from Keuka College, you'll be able to help give any organization an edge when it comes to engaging and resonating with members of the Deaf community.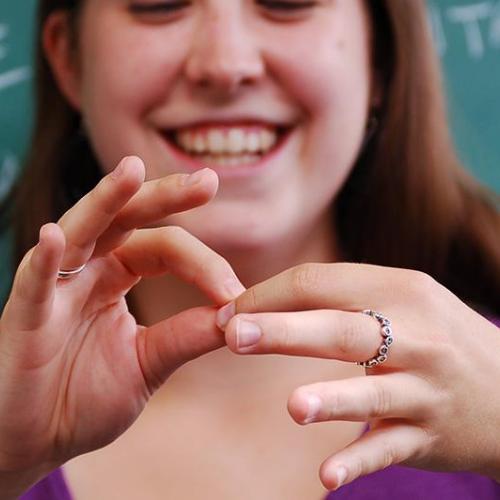 A Highly-Ranked Program
Keuka College's ASL program continues to earn high national rankings for the number of degrees awarded, as well as the value you receive for the cost of your education.
Program Overview
ASL Major
Home to the largest population of Deaf people (per capita) in the United States, nearby Rochester offers the perfect environment for students majoring in ASL at Keuka College.
ASL courses are aimed at building ASL comprehension and production skills, enabling graduates to communicate fluently. ASL is a rich and complex language used by members of the Deaf community in the United States and most of Canada. ASL has its own grammatical rules, sentence structure, idioms, historical contexts, and cultural nuances. Keuka College's ASL courses foster an understanding of ASL/Deaf literature, linguistics, culture, and history. These are courses are taken by ASL and ASL-English Interpreting majors alike.
As a student in the ASL program, you have plenty of opportunities for real-world, hands-on experiences, including Field Period® and an internship in your senior year. This real-world practice combined with your classes allows you to gain significant ASL fluency in a short period of time, and become ready for a lifetime of involvement in the Deaf community.
ASL Minor
The ASL minor pairs particularly well with majors and careers that involve working with the general public, such as social work, criminal justice, education, and occupational therapy.
Learn More About the ASL Program
Flexibility
Find the right course of study to fit your career goals as you learn and gain experience. Even if those goals evolve or change between your freshman and junior years, we've got options for you.
Fluency
Our program emphasizes direct instruction in the language and immersion into Deaf culture. You'll gain significant ASL fluency, including a deep understanding of the differences between communicating in ASL and English, and become ready for a lifetime of Deaf community involvement.
Real-World Experience
Field Period®, internships, and other experiential learning activities ensure you have the chance to use ASL outside the classroom (adding up to more than 280 hours on Deaf Community Event sites). You'll graduate from our programs with more than twice the practical experience given in similar programs.
Small class sizes and one-on-one attention allow you to flourish. In addition, all of our ASL faculty members are native ASL users, giving you the opportunity to learn ASL first hand.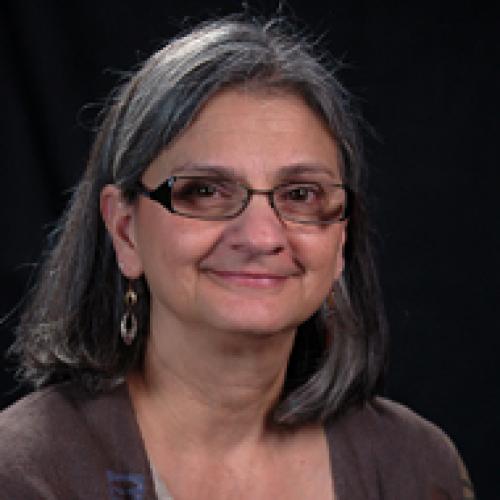 Sharon Kocher
Associate Professor of American Sign Language
Academic Credentials
Rochester Institute of Technology

M.S.

Gallaudet University

B.A.
Biography
Sharon Kocher is currently an Associate professor for the ASL and ASL-English Interpreting Programs at Keuka College; where she teaches language development, Deaf Studies courses, and DeafBlind Translation.
Sharon received her BA in Communication Arts from Gallaudet University and an MS in Secondary Education with a specialization in ASL from National Technical Institute of the Deaf (NTID) at Rochester Institute of Technology (RIT) where her master's project thesis was entitled "A Professional Development Curriculum for Educators of Deaf Students: Comparative Linguistics".
As a lifetime educator, Sharon has taught ASL and Deaf Cultural Studies to various kinds of audiences such as: adults, college Deaf and hearing students and Deaf and hearing school children (PreK-12) in community/school programs throughout western New York. She also has been actively involved with professional organizations in the local and national levels. Additionally, for more than 25 years, Sharon has been working as a DeafBlind interpreter.
Sharon's passions are reading and crafts such as quilting, variety of stitching, woodworking, and painting. She loves being with and spending quality time with her three adult children.
Contact Information