Two Keuka College seniors were named finalists in Photographer's Forum magazine's 2017 Best of College and High School Photography contest. The annual contest, now in its 36th year, invites submissions from all high school and college students from around the world.
Alexandra 'Aly' Rodriguez '17, a biomed major, and Emily Radler '17, an art and design major, will have their respective photos published in the magazine's book and website.
Aly and Emily join Winsome Zinkievich '14, who was selected as a finalist for her portraits of women in Africa in 2014.
Both Emily and Aly chose to enter the contest after hearing about it from Melissa Newcomb, assistant professor of art, who has had both students in her classes, and encourages her students to enter each year. Emily has entered the magazine's contest previously, and one of her photos was named a finalist in the magazine's 2014 issue.
"I decided to enter again after taking an independent study in advanced photography with Ms. Newcomb," says Emily. "I believed had some strong photographs, so why not try?"
Aly, a self-taught photographer, decided to enter "because Ms. Newcomb has always inspired me to push myself and try new things, and I knew entering the contest would help me become a better photographer."
"Aly took a digital photography class with me in the fall, and blew me away with her landscape photographs, some of which were on display at the student art show," says Ms. Newcomb. "She was open to learning as much as she could, so we had regular meetings outside of class."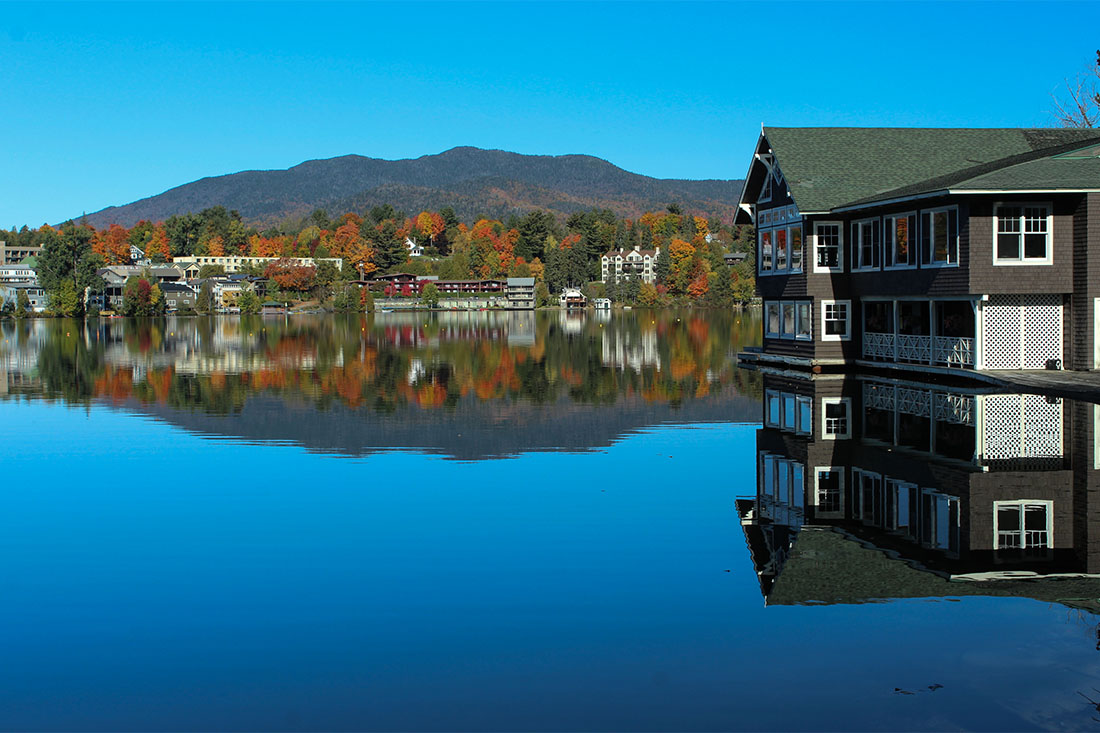 The photo Emily submitted, titled 'Heads Up,' was taken while hiking at Cummings Nature Center in Naples during her independent study course.
"I requested to complete an independent study in advanced photography with Emily," says Ms. Newcomb. "We would meet on a weekly basis, and Emily was provided projects that involved working with composition, long exposure, night photography, and portraiture. Emily came into the program taking photos of landscapes and her dog. She has grown out of her comfort zone, and now she is doing it all." 
"My inspiration for 'Heads Up' was to capture a more abstract photo," she says. "I was working on a composition assignment, but wanted to capture a photo with a more abstract feel. So, I just knelt down and pointed my camera upwards to get the trees, looked, and was really happy. I like this photo because I believe I achieved my goal—and the contrast between the sky and the trees is intense." 
Aly's entry, 'The Boat House' was taken during an assignment in her digital photography class.
"We had an assignment that was specifically for reflections," she says. "Ever since then, I have had a strong interest in finding different reflection in nature—especially in water. I was in the Adirondacks when I had the chance to experience some amazing reflections, which draw my attention immediately. So for this photo, I was instantly drawn to the reflection of this boathouse on the water. I knew that the composition and lightning couldn't get any better, so I got out of my car and took the picture. It was worth it!"
"As an artist who paints but also shares a passion for photography, I attend several photography exhibits a year," says Ms. Newcomb. "Aly's work is just as good—if not better—compared to some of our local professionals working in the business and displaying work." 
And for both Aly and Emily, they take a camera almost everywhere they go. For them, it's the desire to capture that one moment and tell a story that no one else can.
"I enjoy photography because I believe that a photo is truly worth 1,000 words, and every photograph tells a different story," says Aly. "I want to share my story with everyone, so I purchased my first digital camera almost a year ago. Since then, I can't put it down. With my camera, I have the ability to tell stories, capture memories, and enjoy the beauty of art." 
"Aly dedicates time to learning, watching videos online, and exploring editing software," says Ms. Newcomb "She is always pushing herself to do better, and is receptive to constructive criticism. She definitely has the heart and skill to do this professionally."
To Emily, the excitement of seeing something rare is what attracts her to photography. 
"Picking up my camera and exploring new places is such a stress reliever, and I don't feel like myself without a camera," she says. "I first realized I wanted to become a photographer when I was vacationing in Jackson Hole, Wyoming about 6-7 years ago. I was photographing the orange-pink sunrise on the Teton Mountains, and couldn't get over how beautiful it was. I realized the world has so much to offer, and began looking at National Geographic magazines. I was reading about all these places I had no idea existed, but do now, thanks to the photographers and researchers that traveled there."
And Emily would like to count herself among the ranks of photographers for National Geographic magazine one day.
"I know it will take a lot of hard work, but the landscapes and cultures all over the world are so different, and I know that is what I want to do—travel around the world, photographing the culture and amazing landscapes of the world," Emily says.
"Emily has experienced many challenges taking courses outside of the photography medium to complete the major, but she has also discovered so much about herself," says Ms. Newcomb. "I know she will do well."
Both Emily and Aly credit Ms. Newcomb with pushing their photographic boundaries.
"Ms. Newcomb was a get asset to my learning and helped make me into the photographer I am today," says Aly. "A great mentor, she pushed me to do better because she knew I was capable of it, and for that I am grateful."