Ask hard questions. Have courage. Push boundaries.
These are practices three Keuka College professors said they incorporate into their classrooms each day.

Each a recipient of one of Keuka College's Faculty Development Committee 2021-22 awards, the professors – Dr. Jennie Joiner, Dr. Vikki O'Connor, and Dr. Steven Kapica – shared their instructional strategies and experiences in the Fall Star Faculty Panel on Oct. 19 in the Hawkins Lounge.
Dr. Joiner, chair of the Division of Humanities and Fine Arts and professor of English, said her definition of success in the classroom is when she's no longer needed in the discussion.

"I know I've done something well in the classroom, whether I've created the right assignment or I've asked the right questions when my students don't look at me, but instead look at each other and ask each other hard questions for that deeper conversation," said Dr. Joiner, who won the 2021-22 Excellence in Teaching Award. "That's how I know I have succeeded."
Professor of Social Work and MSW Program Director Dr. O'Connor said part of her classroom success is Keuka College's experiential learning component, which she considers to be an important part of the way she teaches.
"I think that the reason I find success in how I teach is that I come from a place of experience and deep passion for social work," said Dr. O'Connor. "And I also have the great fortune to have my own private practice. And being able to combine both of those joys is authentic in what I bring back to the classroom."
That means her students have the best of both classroom instruction while assessing real-world case studies.

"I have the best job in the world, but this work requires us to do really hard things sometimes," said Dr. O'Connor, the College's 2021-22 Excellence in Experiential Education Award recipient. "We are working with people who have experienced unimaginable trauma, hurts, wounds, and tragedies in their life. It's up to us to lead them through the fire. And that takes courage."

Assistant Professor of English Dr. Kapica says sometimes asking for help also takes courage.
"I wish I had someone tell me that I didn't have to do anything, or everything, on my own," said Dr. Kapica, who captured the 2021-22 Excellence in Academic Achievement Award. "Well, they probably did, I just didn't listen. I have a constant need to find holes in things, push boundaries, and find the work-around or hack in situations. I think there is a tendency when you are a student to feel like you can't ask for help. But that is not true. I tell students they are not alone. You have friends, and my colleagues and I are here to help students be successful."
And as Dr. Kapica encourages students, the panelists were, in turn, given some words of encouragement from Keuka College Trustee Don Wertman, who was one of several dozen students, faculty, and staff in the audience.
"One of the things that we learn as trustees is that without the faculty, we have no college," said Mr. Wertman. "We often talk about the importance of the students and of course, they are our ultimate concern. But we also need to be concerned about the faculty. And the Trustees need to know the level of commitment and passion that you have for what you do here, and why you do it. I just wanted to say thank you because it is a great honor to be here and to learn how you feel about what you do and why you do it."

The Star Faculty Panel was sponsored by the College's Professional Standards Committee and moderated by Provost and Vice President for Academic Affairs Dr. Brad Fuster.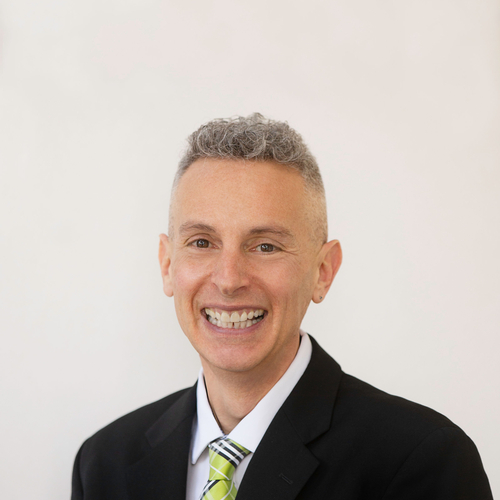 "This panel showcased the dedicated, intelligent, and caring faculty we have at Keuka College. Our students are so lucky."