Shadayvia Wallace understands the importance of authentic mentorship; of being able to guide a student through personal connections and shared experiences. So when the Keuka College alumni group Phenomenal Keuka Women launched a mentorship program, she was all in.
"I wanted to join PKW because I never had the chance to know any Black women who had gone to Keuka College, and I never had the chance to engage with them as an undergrad," said Shadayvia, a member of the Class of 2015 who also serves on the College Alumni Association's Executive Council. "So I thought it was important for me to become part of PKW and get connected to current students."

Shadayvia learned about PKW — a group of College alumnae who mentor women students who, like them, identify as Black and Latina — at an AAEC meeting. She was eager to participate and now assists in pairing alumna, including herself, with current students.

"I am a mentor to Keynnis Diaz, a senior social work major who is a transfer student," said Shadayvia, adding that they are both from the Syracuse area. "We've talked about her transition into Keuka College and building connections. I've also encouraged her to participate in the Multicultural Student Association, something I was a member of when I was a student. We've also talked about life after Keuka College and what she wants to do. I'm excited for her."

Keynnis is reaping the benefits of Shadayvia's wisdom and plans to join PKW after graduation.

"Having a mentor to look up to and talk to when I need support is a great opportunity," said Keynnis. "Shadayvia was also a Keuka College student, so she could relate to me and give me advice. She has helped me by listening and helping me through the semesters and helped me look for a Field Period® in Syracuse."

Just as Keynnis is under her mentor's wing, Shadayvia felt similar mentorship from several staff members during her time at Keuka College. She credits Administrative Assistant for the Student Accounts & Financial Aid B.J. Hill and College Chaplain Eric Detar for "always being there for me."
"I knew I could go into their offices at any time when I was stressed or upset," said Shadayvia. "They were able to talk me through any situation and they became my community outside of academics."

That's what she does now — not only for Keynnis but for the dozens of students she assists as the Program Director for the MLK Scholars and First-Generation Programs at Ithaca College.

A year into the role, Shadayvia said she feels "more grounded," particularly as she strives to provide students with engaging and educational activities. She has recently landed Ithaca a charter for a chapter of Alpha Alpha Alpha, the National Honor Society for First-Generation College students, and last fall, she took the MLK Scholars on a Civil Rights Tour to Atlanta, Ga., and Selma, Birmingham, and Montgomery, Ala.
"I am enjoying my time at Ithaca," said Shadayvia. "I am very busy, and I really enjoy what I do. It's very rewarding."

"Rewarding" is also how she describes her membership in PKW, which she said allows her to connect with the Black, Indigenous, and people of color (BIPOC) at her alma mater.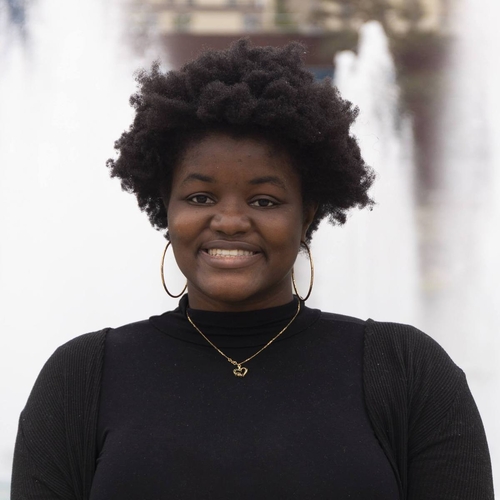 "It's important to see someone who looks like you, and who has navigated through some of the same situations as you. For me, I think mentoring helps keep people engaged, and it allows students to feel like they have a deeper connection to Keuka College, and I think that is really important."