More than a dozen students at Keuka College received a hands-on environmental education as they monitored water health in three streams near the campus last month. The project, conducted during the College's May Minimester, served as a Group Field Period®.
"Keuka College is part of a selected group of 90 institutions nationwide that participate in the Clean Water Hub," says Interim Biology Program Director and Assistant Professor of Biology Dr. Luciana Cursino-Parent, who led the students in their activities.
"The Hub makes stream water health data available to the public, which is important because it empowers the community to have environmental justice," says Dr. Cursino-Parent, who serves as the administrator of the College's water health data. "This is important to Keuka College as well, because it shows that the College is committed to supporting environmental and water justice."
The Clean Water Hub, part of the Izaak Walton League (IWL), allows people to track and upload information such as water and air temperature, dissolved oxygen, pH balance, and conductivity. The Keuka College students were able to monitor a stream near campus, as well as Guyanoga Creek and Sugar Creek, both in nearby Branchport, N.Y.
"The Division of Natural Sciences and Mathematics has worked with the IWL since 2017," says Dr. Cursino-Parent, who was trained as a water monitor in 2018. "[Professor of Biology] Dr. Mark Sugalski is a member and former head of the chapter. In the past, a handful of Keuka College students have been monitors, but this is the first time a large group has been trained and been able to submit their records to a national database for clean water monitoring."
The students were exposed to a variety of water sampling techniques, including macroinvertebrate sampling, analysis of water quality, invasive species sampling, and general watershed field techniques.
"The students looked at three types of water health indicators, including biological, chemical, and physical characteristics of the streams," says Dr. Cursino-Parent.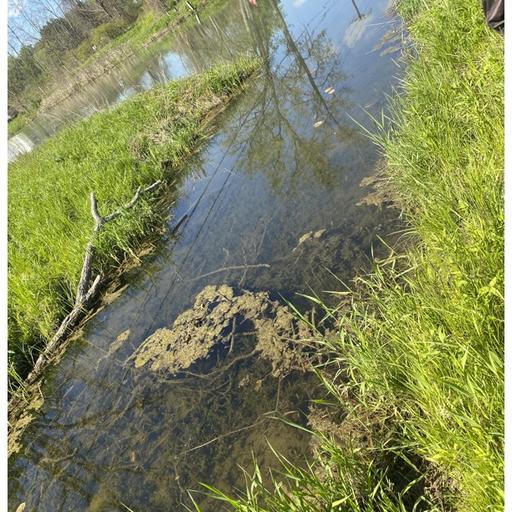 The students were charged with discovering the presence, or absence, of sensitive or tolerant macroinvertebrates, identified important species, and recorded the numbers found. They also learned how to measure levels of chloride, phosphate, and nitrate.
"Based on those levels, we assess the quality of water. For example, excellent water has high levels of dissolved oxygen and low levels of phosphate, nitrate, and chloride. The students also analyzed how deep and how fast the water flows," says Dr. Cursino-Parent.
After acquiring the data, the students submitted their findings to the Clean Water Hub's online database.
"For the most part, the water was excellent," says Dr. Cursino-Parent. "The exception was the Sugar Creek boat launch. But even there, the quality was good."
While this Field Period® didn't include sampling Keuka Lake, Dr. Cursino-Parent says the lake will be monitored beginning in the fall of 2021.
"The positive feedback from the students has been fantastic, and this is special because a few students who were not from the Division of Natural Sciences and Mathematics also participated," says Dr. Cursino-Parent. "All of them had a wonderful time and have already begun to monitor streams near their homes. We hope to offer this Group Field Period® again in the future, with the goal of continuing to monitor these sites next spring and summer."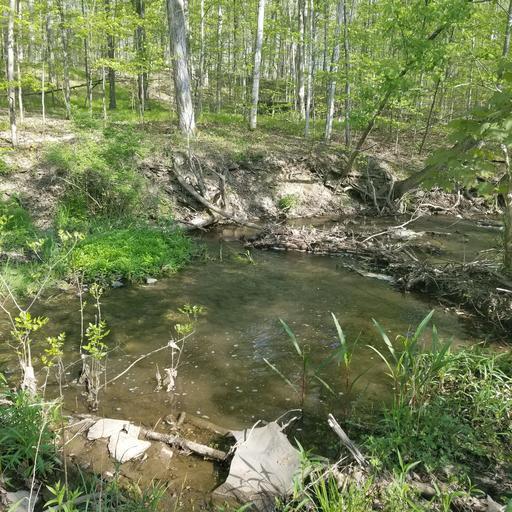 The students participating in the stream monitoring included: freshmen Aliyah Brewer, a biology major from Dundee, Brady Brust, an environmental science major from Clarks Summit, Pa., Derek Millington, an environmental science major from Rome, Kara Reese, an environmental science major from Horseheads, Lindsey VanAlstyne, an environmental science major from Horseheads, and Matthew Leonardo, an environmental science major from Clay, sophomore Erin Peets, an occupational science major from Fairport, and juniors Elisabeth Sutton, an environmental science major from E. Concord, Joshua Moyer, an environmental science major from Farmington, Julianna Fabrizio, an occupational science major from Endicott, Karla Benware, a biology major from Watertown, Phebe Ladd, a biology major from Lima, and Renae Cady, an educational studies major from Hornell. Also joining the water health effort was Instructor of Natural Sciences Jessica Katolik.
To review the data the Keuka College students collected, visit the Clean Water Hub website here.
Learn More About Environmental Science
The Jephson Science Center is one of the College's most recently-renovated buildings. A highlight of the center is that the laboratories weren't simply designed by architects, but by the professors who use and teach in them. That means the labs you'll use at Keuka College mimic real-world laboratories, and include much of the same equipment.
The equipment in our laboratory includes:
High-Pressure Liquid Chromatograph (HPLC)
The HPLC is used to separate, identify, and quantify each component in a mixture. It carries liquids from glass bottles through thin plastic tubes, passing through several compartments containing an oven, vacuum pump, solution tray, and detectors for analysis.
Gas Chromatograph-Mass Spectrometer (GC/MS)
The GC/MS separates mixtures into individual components and identifies separate fragments so you can determine what the molecules are. The GC/MS features a rotating unit that can extract samples from a tray of up to 108 small vials at one time, conducting analysis as programmed by a small touch screen at the side.
Connected to the CG/MS is a computer running high-performance software that converts the data readings of molecular ions into a bevy of colorful charts and graphs. Based on the peaks and plunges of a fragment's chart, the computer searches a large digital library to find the closest match–all in a matter of seconds.
Fourier Transform Infrared Spectrometer (FTIR)
The FTIR contains an oval plate with a small diamond reflective element through which infrared light can pass. Connected to another computer running high-speed software, the FTIR is able to provide information about the identity of liquid or solid compounds.
Lambda-35 Ultraviolet Spectrometer
The UV spectrometer uses visible and ultraviolet light to determine the absorption spectrum of a solution, which will show how much light it absorbs across a range of wavelengths. This information is then used to determine the concentration of particular chemical components.
At Keuka College, you're able to work with world-class scientists every day. Here, your professors are eager to teach, work on research projects with you, and share their knowledge. All of Keuka College's natural science professors hold doctoral degrees from top-tier institutions, including Yale and MIT.
Ready to Learn How Our Environmental Science Program Might Be a Good Fit For You?
Fill out our form to connect with us to find out more!