Keuka College continued the academic momentum it built in the fall by placing 111 high-achieving student-athletes on the Empire 8 President's List.
The bar is high: Students need to maintain a grade-point average of 3.75 or higher to earn the honor. Thirty-five of the 111 President's List honorees posted a perfect 4.0 GPA.
Led by seven members of the dance team and six members from the women's soccer team, students in the College's Department of Athletics posted a combined 3.36 grade-point average for the spring semester.
In addition, 10 of Keuka College's 14 athletics teams earned spots on the Empire 8's spring President's List by attaining GPAs of 3.20 or greater – one better than the nine teams that made the fall list.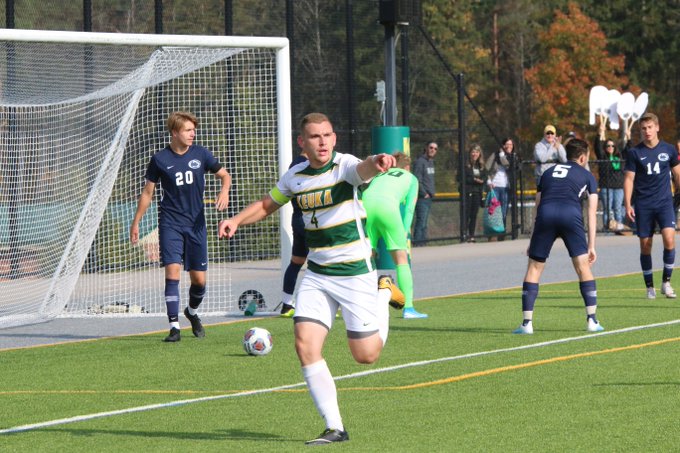 Women's soccer leapfrogged the dance team for the top spot with a 3.79 team GPA. Dance was in second at 3.64 and women's lacrosse was third with a 3.58. The soccer team topped the men's side with a 3.45 GPA, followed by baseball (3.36) and lacrosse (3.25). Other teams named to the President's List were women's volleyball, women's basketball, softball, and field hockey.
The Women's Soccer team had an impressive 3.81 grade-point average for the 2020-21 academic year, combining the GPA from their 23 student-athletes. It was the second straight year they had the highest GPA and their 3.81 was the highest team GPA at Keuka College in the past five years.