The news was positive, the atmosphere was celebratory, and the smiles were many as some 200 Keuka College faculty and staff filled the Geiser Dining Commons on Tuesday, Aug. 15, for the biannual Community Day gathering.
President Amy Storey, hosting the event, provided updates on the College's finances and operations. Among the highlights: The College finished the 2022-23 fiscal year with a $1 million surplus – its fifth successive surplus – and residence hall renovations are on schedule with Blyley Hall updates complete and new emergency generators being installed.
The audience also heard from Student Senate President Lindsey VanAlstyne, who reiterated the importance of staff and faculty in molding the student experience at Keuka College.
"You all are who makes Keuka College unique and different," said the senior environmental science major. "Keuka College wouldn't be the place we call home without all of you."

That spirit of thanks continued as College members shared Glass Acorns with one another. The acorns, awarded to those who demonstrate College values in exemplary fashion, were presented by past recipients to their colleagues.
Glass Acorns were presented to:
· Dr. Susan Bezek '01, Division of Nursing chair and program director of B.S., Nursing
· Katey Cheplick, registrar
· Garrison Kuhl, assistant coach, Men's Lacrosse
· Laura Dulski, director of Campus Life
· Sue Groom, purchasing representative
· Dr. Carol Lugg, Title III project director
· Mike Smith, instructor of Criminal Justice
· Sue Welker, Student Accessibility specialist
The College also commemorated milestone anniversaries. Honorees included:
5 Years
· Dr. Todd Anderson, assistant professor of Environmental Science
· Dawn Beckley, associate registrar
· Dr. Brad Fuster, provost and vice president for Academic Affairs
· Dr. Steve Kapica, assistant professor of English
· Carrie Kehoe, assistant professor of Visual Communication Design
· Davis Lippus, technical support administrator
· Victoria Mesko, assistant professor of Nursing
· Erika Profenno, Field Hockey head coach
10 Years
· Mike Burke, network engineer and architecture
· Steve Christenson, Men's Soccer head coach
· Dr. Tiffany Coyle, assistant professor of Education
· Jen Alessi '17 M'21, director of Global Affairs
· Dr. Nicholas Koberstein, founding associate professor of Child and Family Studies and associate professor of Psychology
· Dr. David Pak Leon, associate professor of Political Science
· Dr. Jason McKinney, chair of the Division of Social Work and associate professor of Social Work
· Amy Storey, College president
· Dr. Susan Strickland, assistant professor of Psychology
15 Years
· Judy Jones, library acquisitions clerk
· Dr. Mike Keck, chair of the Division of Natural Sciences and Mathematics and professor of Chemistry
· Sandy Teague, administrative assistant for the School of Health and Human Services
20 Years
· BJ Jayne '10, associate vice president of Alumni Relations and Advancement
· Shawna Webster '14 M'18, office coordinator for the Office of Campus Life
25 Years
· Kathy Waye, director of Field Period® program and Community Relations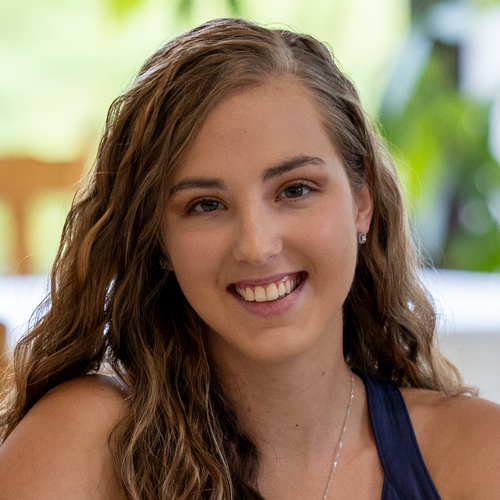 "You all are who makes Keuka College unique and different. Keuka College wouldn't be the place we call home without all of you."