Keuka College's Chandra Arthur '84 believes in the power of mentorship, particularly when it comes to young women of color. So when she learned of Phenomenal Keuka Women, a new alumni group, she was excited to join.
"I heard about PKW during a class reunion," said Chandra, who majored in public administration and management. "And the next thing I knew, I was getting an email with a link to the meetings! It's a nice group, and I didn't know all these women of color had graduated from the College. I didn't have a lot of women of color in my graduating class, so I didn't have that same camaraderie I do now with PKW."

Chandra enjoys sharing stories and experiences with members of the group. And she hopes to do the same as a mentor to current College students.

"I think it's important for us to be connected, keep each other grounded, and share our stories and experiences," she said, "both about Keuka College and life in general."

Chandra already provide support and direction for college students as the associate vice president for program accreditation and healthcare initiatives at Cuyahoga Community College in Cleveland, Ohio.

"I oversee our 46 specialized program accreditations," said Chandra, who came to the job as a tenured member of the CCC faculty. "Everything that requires a license or certification is under my responsibility. I also have all our clinical and immunization compliance responsibilities, as well as preparing students for their rotations."

While she admits to missing her time in the classroom, she believes her current role allows her to assist even more students.

"By far the reach is so much greater than in my classroom. I can better assist students wondering 'am I the only person that experiences this?'" said Chandra, who taught business administration for five years.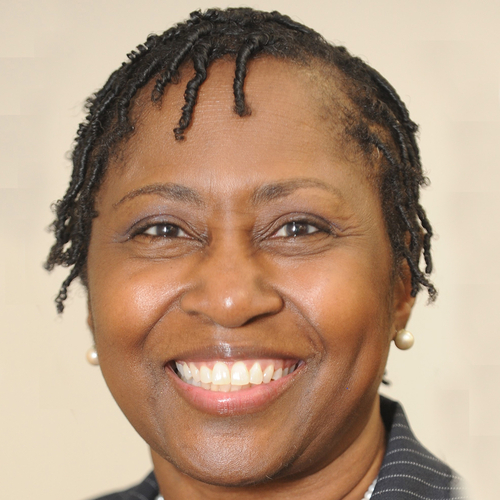 "Keuka College gave me a foundation that I couldn't have gotten anywhere else."
Mentoring Keuka College students is important to Chandra because while she believes women of color may have role models in the workplace, "we don't have a lot of women that look like us that are in leadership positions where we work."
"I am one of four women of color across a five-campus college in a leadership role, so as a mentor, I just make sure that we have a seat at the table to create some change," said Chandra. "I think it is important. Women will always need somebody having their back, coaching them, giving them confidence."

She got a lot of confidence during her time at Keuka College.

"I joined almost every club and committee at Keuka College, and that gave me great experience and prepared me for leadership roles and being a decision-maker," said Chandra. "Having my education at Keuka College was the most formative experience of my adult life. I think that it helped set the playing field for me. I have two master's degrees and now I'm finishing my doctorate. Keuka College gave me a foundation that I couldn't have gotten anywhere else."