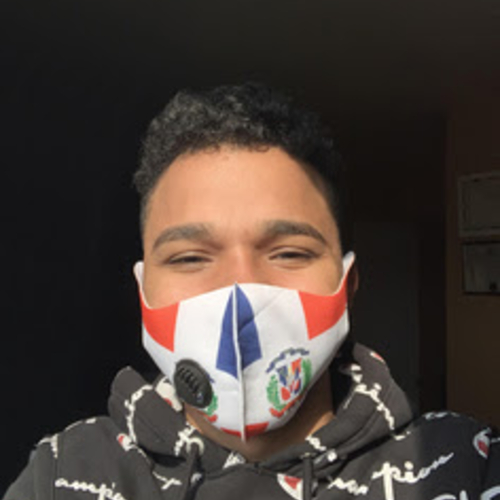 I came from the Dominican Republic. We were very poor. When I walked to school, I carried my shoes because I had only one pair.
When my Dad gathered all of us together to tell us we were moving to America, he said, "There are good opportunities and bad opportunities. You have to decide which ones to choose." I didn't fully understand...
Our first stop was the Bronx. I did not understand the language or the culture. I had friends who I didn't know were part of a gang. One day, I went to a picnic and posed for a group picture. I didn't know there was a member of another gang in it. I didn't even know I was in a gang. Because of that, my "best friend" called me into the gym, and he and some other boys beat me up. They broke my nose and my arm.
After that, I had a lot of trouble trusting people and feeling safe. I kept to myself and felt very alone. I felt like there was no escape from it all. My high school counselor told me I needed Keuka College.
I walked onto campus not knowing what to do or who to trust. My professors and classmates welcomed me and helped me feel safe. I thought I was going to major in business but now I am excited about Art and Design and creating my own path.
It's pretty amazing to see myself — to see how many things I have accomplished just by learning and trying and putting myself out there. Thank you for helping me make this life possible.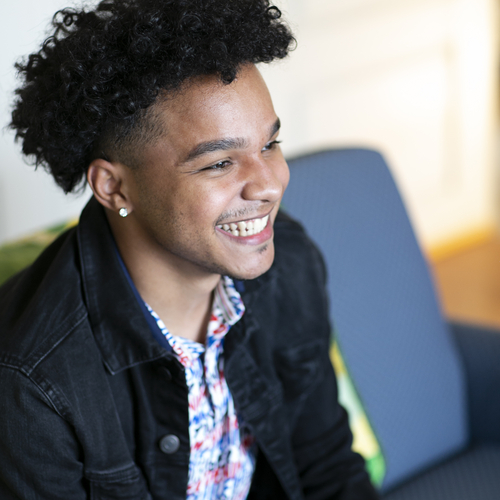 Financial Aid Fact
More than 70% of this year's freshmen come from households earning under $100,000 per year. That's why Keuka College awards more than $19 million in institutional financial aid annually.

Give Now
As we navigate the challenges that the COVID-19 pandemic have put in front of us, your gift ensures that we can provide an outstanding education and college experience — online or on-campus — to Angel and more than 1,000 other students.
We couldn't do that without you.