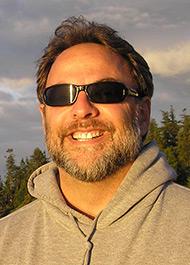 Dr. Mike McKenzie
Associate Professor of Philosophy & Religion
(315) 279-5601
[email protected]
---
Academic Credentials
University of Southern California
Ph.D.
Westminster Theological Seminary
M.A.R.
University of Southern California
M.A.
Trinity International University
M.A.
Central Washington University
B.A.
---
Biography
After obtaining a B.A. in criminal justice, Dr. McKenzie's educational path turned toward comparative religion and ethics, and after graduating from Westminster Theological Seminary he obtained an M.A. and Ph.D. in religious studies and social ethics from the University of Southern California.

Not surprisingly, his academic interests and teaching areas include ethics, philosophy, and religion, including the many facets of religion and spirituality in the United States. Besides authoring more than thirty articles and book chapters, Dr. McKenzie's third book was published by the University of Nebraska Press in January of 2022. A Country Strange and Far: The Methodist Church in the Pacific Northwest breaks new ground and explains how the harsh rigors of the Oregon Trail and a region's unique geography combined to stymie the largest and most powerful religious denomination of the period. https://www.nebraskapress.unl.edu/nebraska/9781496218810/

Continuing this discussion of how specific places impact and influence religion, Professor McKenzie is writing another book that explains how the modern Northwest's unique attitudes toward religion and spirituality are tied to nature and place. As part of this project, in May 2022 McKenzie was part of a team that used cadaver dogs to confirm human burials at an Oregon Trail site, and in a dramatic video you can see one such dog quickly confirm the presence of human remains in Northeastern Oregon:
https://www.youtube.com/watch?v=V6AQu_--m6E&t=21s

Although Dr. McKenzie was raised in the Pacific Northwest, he finds a lot of similarities between Yates County and where he grew up. "There were orchards and vineyards everywhere in the Yakima Valley," he says, "and it's nice to see so many of those around here." Mike has taught at Keuka College since 1999.
---
Professional Interests
Ethics (theoretical and applied), comparative religions, North American religions, growth of modern religions.