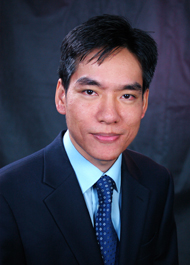 Dr. David Pak Leon
Associate Professor of Political Science
(315) 279-5422
[email protected]
---
Academic Credentials
University of Minnesota
Ph.D.
University of Minnesota
M.A.
University of Maryland College Park
B.A.
---
Biography
Dr. Leon's teaching and research interests encompass international relations, global political economy, peace and security, political philosophy, Asian politics, and modern East Asian and European history. He has published in an edited volume on the implications of emergence and systems thinking for analyzing world politics. His other research publications include articles in peer-reviewed journals that examine U.S.-China economic and security relations, as well as the impact of legal and regulatory structures on corporate governance and firm performance across multiple European countries. He has been collaborating with other scholars on extending this latter line of inquiry to other countries.
Dr. Leon graduated Phi Beta Kappa with a B.A. in Government and Politics and a minor in Economics from the University of Maryland, College Park. He received his M.A. and Ph.D. in Political Science from the University of Minnesota. Prior to joining Keuka College, he taught at Minnesota and at the Johns Hopkins University. As an Asian American, he is fluent in English and Chinese (Cantonese and Mandarin); he also has a basic understanding of German. In the classroom, he values diverse perspectives and encourages civil debates and discussions. He believes that the liberal arts can impart to students analytical, writing, and communicative skills that are valuable in and transferable to different careers and endeavors, and he seeks to assist students in developing those abilities.