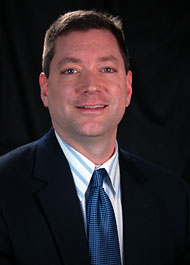 Dr. Christopher Leahy
Professor of History
(315) 279-5613
[email protected]
---
Academic Credentials
Louisiana State University Baton Rouge
Ph.D.
Virginia Polytechnic Institute & State University
M.A.
Washington and Jefferson College
B.S.
---
Biography
A native of Baltimore, Dr. Leahy is a nationally recognized expert on the U.S. presidency and eighteenth and nineteenth-century American politics. He is the author of President without a Party: The Life of John Tyler (LSU Press, 2020), the first full-scale biography of America's tenth president published in more than 80 years. The Wall Street Journal called the book "deeply researched, and gracefully written." Dr. Leahy has appeared on numerous podcasts discussing his work, including the American POTUS, which is one of the most heavily subscribed podcasts in the nation.
Dr. Leahy is also the author of numerous journal articles and reviews in scholarly publications, in addition to work on First Lady Julia Gardiner Tyler that he has co-authored with his wife, Sharon Williams Leahy. These publications include: "The Ladies of Tippecanoe, and Tyler Too, in the Wiley-Blackwell Companion to First Ladies (2016) and "Reclamation of a First Lady: Julia Gardiner Tyler's Pursuit of a Federal Government Pension," in Katherine A.S. Sibley, ed., Southern First Ladies: Culture and Place in White House History (University Press of Kansas, 2021). A biography of Julia Tyler, jointly authored by Dr. Leahy and his wife, is under contract with the University Press of Kansas, and is scheduled for release in the fall of 2022.
An award-winning instructor, Dr. Leahy strives to make his courses both challenging and fun. He believes the study of history can prepare students for a variety of challenging careers, and he takes seriously the notion that part of his job is to train students to think critically, analyze source materials, write and speak effectively, and develop a knowledge and understanding of history that will allow them to participate fully in our society as informed and engaged citizens.