Law enforcement professionals are leaders. All of them. All the time.
So those leadership skills need to be crisp and current.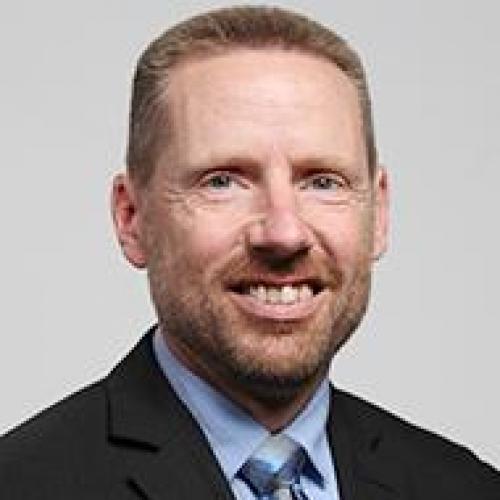 Every officer is a leader every time he or she steps out of the car.
A Criminal Justice degree from Keuka College delivers.

At all levels of law enforcement and in all areas of criminal justice, the tools that make for superior leadership are consistent: effective communications skills; keen critical-thinking, decision making, and problem-solving abilities; respectful community interactions; strong ethics.

These are the practices and priorities woven into Keuka College's Criminal Justice degree program.

Whether you're a police officer, private investigator, court administrator, substance abuse counselor, intelligence analyst, or any of a number of other criminal justice professionals, you'll benefit professionally and personally from Keuka College's immersive courses and experienced faculty.
About the Criminal Justice Degree
Keuka College's Criminal Justice degree is designed for working professionals. The curriculum covers all aspects of the criminal justice system, from contemporary issues in juvenile crime to theories surrounding punishment and corrections, giving students a firm foundation in analysis and research to support investigations.

The flexible schedule allows working professionals to balance work/life responsibilities and studies.
Face-to-face classes are held just one night a week, and statewide satellite campuses ensure that they can be attended close to home. In addition, Keuka College's cohort model ensures students move through each class as a group, creating opportunities for networking and support.
Experienced Instructors
Regardless of curriculum, students will benefit from educators who have walked the walk.

"There is lots of real-world experience among Keuka College instructors," says Dr. Martin, himself a former patrol supervisor, undercover narcotics officer, and Homeland Security platoon leader.

He points to colleagues Joseph Snell, adjunct instructor of Criminal Justice, who is the retired police chief in Cicero, N.Y.
Fellow Criminal Justice Adjunct Instructor Craig Doran is a state supreme court justice and administrative judge of New York's 7th Judicial District.
Yet another instructor, Kathleen McDonnell, is a Rochester parole bureau chief. The list goes on.

Keuka College criminal justice instructors don't just recite lesson plans, they share life lessons, won through feet-on-the-street experience. Their first-person perspectives enrich instruction, providing valuable context and authoritative insight.
Extensive Skill Development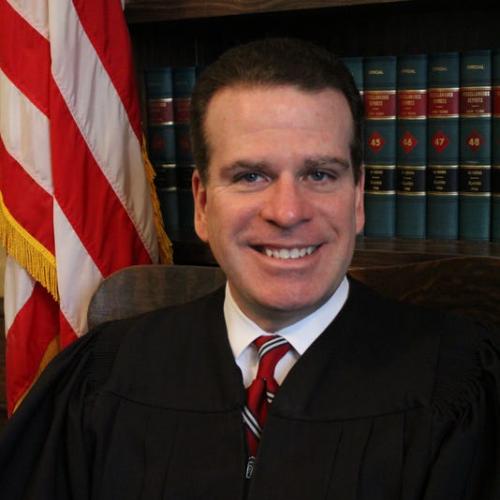 All too rare these days are those skills that allow you to catapult above the norm. Those skills are the analytical skills — the reading, writing, and communication skills that this program really capitalizes on.
Comprehensive instruction from knowledgeable instructors means you'll leave with the practical, professional, and personal skills to enter or advance in any criminal justice-related field.

Among the areas in which students will learn and master new skills:
Communications
From preparing reports to gathering witness information at crime scenes, written and oral communications skills are paramount. You'll learn all aspects of effective communicating, a must in an era where community partnerships play a vital role in police/public interactions.
Critical Thinking
"It's all about problem-solving," says Dr. Martin. To that end, students learn strategies for getting at the root of a problem, taking charge of a situation, managing a crisis, and resolving a conflict.
Leadership
Through examination of public policy, ethical standards, and case studies, you'll learn what makes good law, and what makes good leaders. You'll learn concepts such as problem-oriented policing and its role in the criminal justice system as a whole. And you'll understand the importance of diversity, and historical and current civil rights issues.
Technology
From data analysis to body cameras, the criminal justice system is a high-tech – often cutting-edge – environment. Add to that the responsibility officers have assumed for treating overdose victims amid the ongoing opioid crisis. You'll learn not only what types of tools will be at your disposal, but how to use them.
Enriched Graduates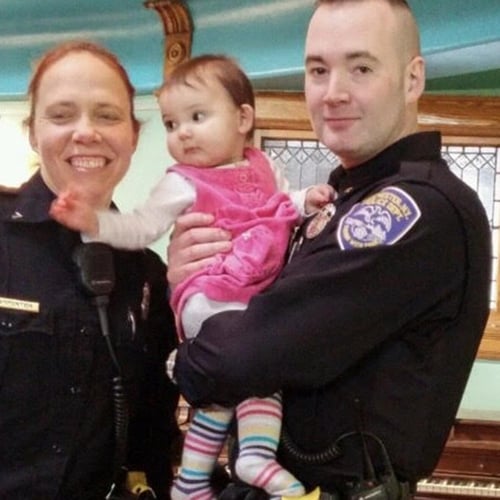 Meet Officer Matt Carpenter '15
When Rochester Police Department Officer Matt Carpenter was ready to take his criminal justice career in a new direction, he knew where to turn: Keuka College.
Today, he's teaching the next generation of public safety officers.
Finally, a Keuka College Criminal Justice degree could increase your value, self-worth, and performance. Research has shown that college-educated officers:
Better understand civil rights issues from multiple perspectives
Are more tolerant
Place a higher value on ethical conduct
Receive fewer disciplinary complaints
Receive fewer complaints from the public
Use innovative and creative problem-solving techniques
Officers themselves report that, post-graduation, they perform at a higher level, have a greater knowledge of the law, and more effectively resolve conflicts.

All of which leads to enhanced job satisfaction, increased performance, and greater opportunity for advancement.
Earn Your Criminal Justice Degree
The admissions requirements for our Criminal Justice degree program require some prior college credit. Classes are held just one night each week from 6-10 p.m. at a location near you, and in most cases, you'll be able to earn your degree in less than two years.
You'll spend additional time outside of class to complete readings, assignments, case studies, online discussions, and group work. As an added convenience, some of your courses will be entirely online.

Your admissions and enrollment counselors will walk you through every step of the admissions process, tell you exactly what courses you need and how long your program will take, and make sure all of your credits transfer correctly.
If you're ready to get started, why not have a conversation with an admissions counselor? Simply request more information today by filling out the form below or by calling (800) 335-3852.
Explore the Criminal Justice Degree Online