Help Students Discover the World as a Literacy Professional
The Master of Science in Literacy programs are designed for the certified, working teacher. That means convenient evening classes at our spectacular Keuka Park campus with full- and part-time matriculation options.
If you have your initial certification but aren't yet teaching, that's okay, too. You can study alongside an impressive group of peers, expand your professional network, have the option to live in apartment-style graduate housing, and enjoy all our campus has to offer.
Keuka College offers two different master of science degree programs in literacy. While both programs provide opportunity for certification as a literacy professional, one is focused on birth through 6th grade, and the other is focused on grades 5 - 12.
A Literacy Degree Isn't Just for Reading Teachers
Becoming a certified literacy professional is about more than just teaching children and adolescents to read. It's about ...
Becoming a leader who works with other faculty to streamline innovations in literacy instruction at their school district.
Serving as the expert on literacy, assessment, and reading intervention programs at your school.
Helping all teachers to become confident in their own literacy instruction in any content area by using evidence-based practices.
Helping students with their unique needs in areas of developmental, social and cultural adaptations, and utilizing their specific strengths and abilities to lead them to become lifelong learners by building a strong literacy foundation

–

a skill they'll need for the rest of their lives.
But mostly, it's about improving your skills as a teacher and enhancing the way you educate the next generation of learners.
Learn More About the Literacy Degree
Contact Information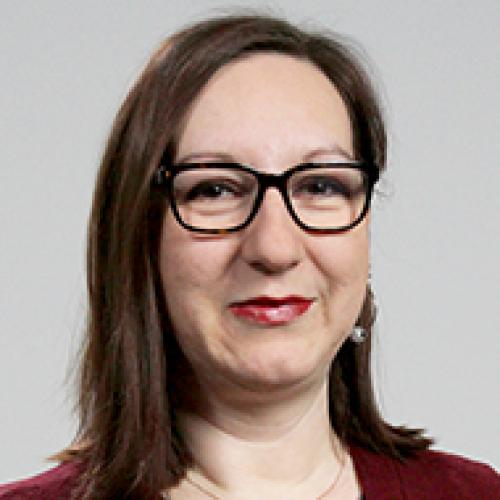 Dr. Klaudia Lorinczova
Division Chair
Professor of Educational Studies