The Keuka College graduate says the Social Work program "opened doors and helped me grow." It also helped her land her current job.
Kathleen Mosher calls enrolling in Keuka College's Bachelor of Social Work (BSW) program, "the best decision I could have made for myself and my family."
That was especially important -- since Kathleen's family was a little bigger by the time she earned her degree.
"The most challenging obstacle I faced while in the program was having a baby," says Kathleen, who began Keuka College's 21-month Evening and Online's BSW program in 2019.
Not to worry: The College's flexible schedule and supportive faculty make obtaining a degree possible for any busy adult -- even one with a newborn!
"Keuka College was amazing and guided me through the rest of the program," Kathleen recalls. "I think the beauty of this program is that the professors understand that we are dealing with more than just school, and are willing to accommodate change."
Those accommodations allowed Kathleen to focus on her studies -- and her ideal social work career: working with adults in residential care. In fact, she combined the two, thanks to an internship opportunity.
At the Syracuse Jewish Family Services at Menorah Park in Syracuse, N.Y., Kathleen provided services to older adults who live independently, in assisted living, in nursing homes, in short-term rehab, or in a secure memory-care residence.

"The most crucial thing that I learned was the importance of being an advocate for the residents and putting their care and preferences first," she says.
Kathleen was far from the only member of her class with professional social work duties. Like most of the College's Social Work faculty, her professors were active in the field -- a fact that enriched instruction, she says.
"They have an understanding of what the job offers and what obstacles one might face," Kathleen says. "All of our classwork provided applicable practice to prepare us to work in a social work setting."
That's exactly what Kathleen is doing now: She rode her degree to a position as a social worker at senior living provider Menorah Park of Central New York.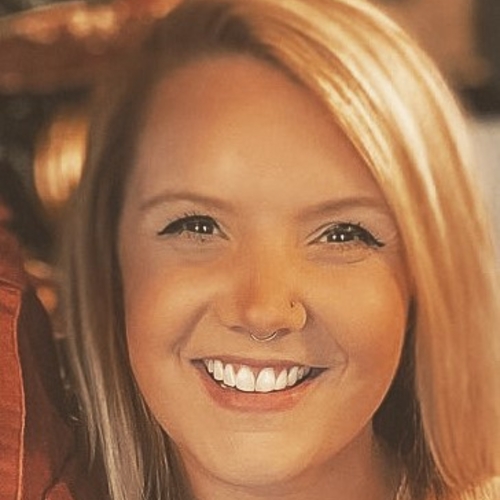 "Before going back to school, I wouldn't have been able to obtain the job that I currently have," Kathleen insists. "Keuka College has opened doors and helped me grow in my experiences. Keuka College's Evening and Online program can really change your life by providing opportunities you wouldn't have otherwise."
Like Kathleen, you can earn your BSW degree through the Evening and Online classes in a hybrid format. Some of your courses will be offered fully online, while others will include an in-person component. Face-to-face classes are taught by Keuka College professors just one night each week for four hours at locations in Rochester, Watertown, Syracuse, Elmira, and Canandaigua. You complete assignments and readings online when it fits your schedule.
Want to Learn More about our Social Work Degrees?
Fill out our form to connect with us to find out!