As Keuka College students return to campus for the Spring 2023 semester, they'll be greeted by a new partner in academic achievement. RaKim "RahK" Lash has been named to the newly created position of Director of Student Leadership & Engagement.
"I'm excited to step into a role of helping students on their self-defined path to success," said RahK, who began his role Dec. 12, just as students were taking finals and heading home for the winter break. "When I saw this position, where I could be one of the first touch points for students and work with student leaders on a regular basis … it was powerful."

RahK will primarily be responsible for New Student Orientation, providing guidance to student groups such as the peer mentors, the Campus Activities Board, and Student Senate. He said he's eager to get to know students one-on-one and share some of what he's learned during a career dedicated to engaging students in leadership opportunities.

"As we talk about leadership, one of the first things is leading yourself," said RahK. "Before we think about leading others, before we think about leading in the community, before we think about leading groups, we have to be able to lead ourselves."
Also on his agenda: The creation of a new Leadership Academy Series, which RahK envisions as a certificate program that would enable students to follow different tracks based on their interests. Additional plans include a possible peer education course, as well bringing in a variety of speakers, alumni, and other leaders, and providing as much engagement with students as possible.

"I like to tell students to think of it like a buffet. All of these opportunities are out here," he said. "It's like, 'Hey, this is all for you, take as much as you can, but be intentional about it.' And I think that is an important thing for the College to give those intentional experiences to the students. And I believe that is powerful."

While just a few weeks into his tenure, RahK looks forward to collaborating with the entire College Community.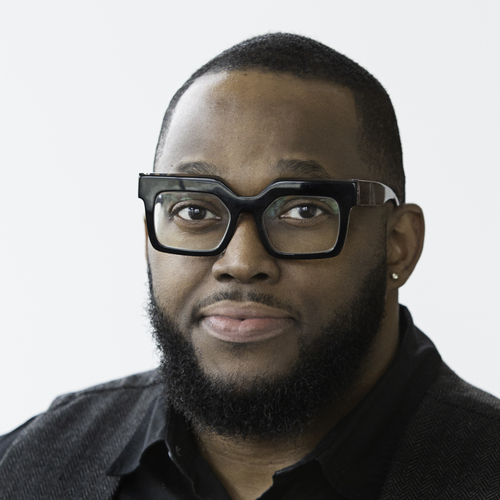 "I am interested in investing in our students, first as humans and then as students, learners, and leaders."
"I'm eager to connect with staff and faculty, and I'm honored by the work that has been done here and look forward to continuing the College's mission."

Prior to joining Keuka College, RahK was the director for the Martin Luther King Jr. Scholars Program at New York University. He also served in a variety of roles at Ithaca College, including as the assistant director of Multicultural Affairs, and the director for the Center for Inclusion, Diversity, Equity, and Social Change.
RahK earned his bachelor's degree in political science and leadership from Western Carolina University and a master's degree in college student personnel from Arkansas Tech University.