Tune into any televised coronavirus update from local, state, or federal leaders and you'll notice it includes an American Sign Language (ASL) interpreter. That interpreter is working to pass on vital, life-saving information for those who are Deaf or hard of hearing.
So how does the increased visibility of these interpreters change the world's perception of sign language? A lot, according to Dr. Marla Broetz, Assistant Professor of ASL—English Interpreting at Keuka College.
"Interpreters have been around for decades, but haven't been visible on television to the general public," she says. "There was closed captioning, but that was not sufficient. Once COVID-19 hit, the issue [for more public access to interpreters] was forced."
I suspect that under President Biden, there are going to be more opportunities for interpreters to be present in all types of jobs, and for Deaf people to be more involved and have access to more information.
Part of that increased visibility stems from an August 2020 lawsuit filed by the National Association for the Deaf to compel the Trump administration to begin providing ASL interpreters during all televised broadcasts of coronavirus press conferences and briefings. Prior to this lawsuit, the White House had refused to provide interpreters during the briefings. ASL interpreters began as part of the daily update in November 2020.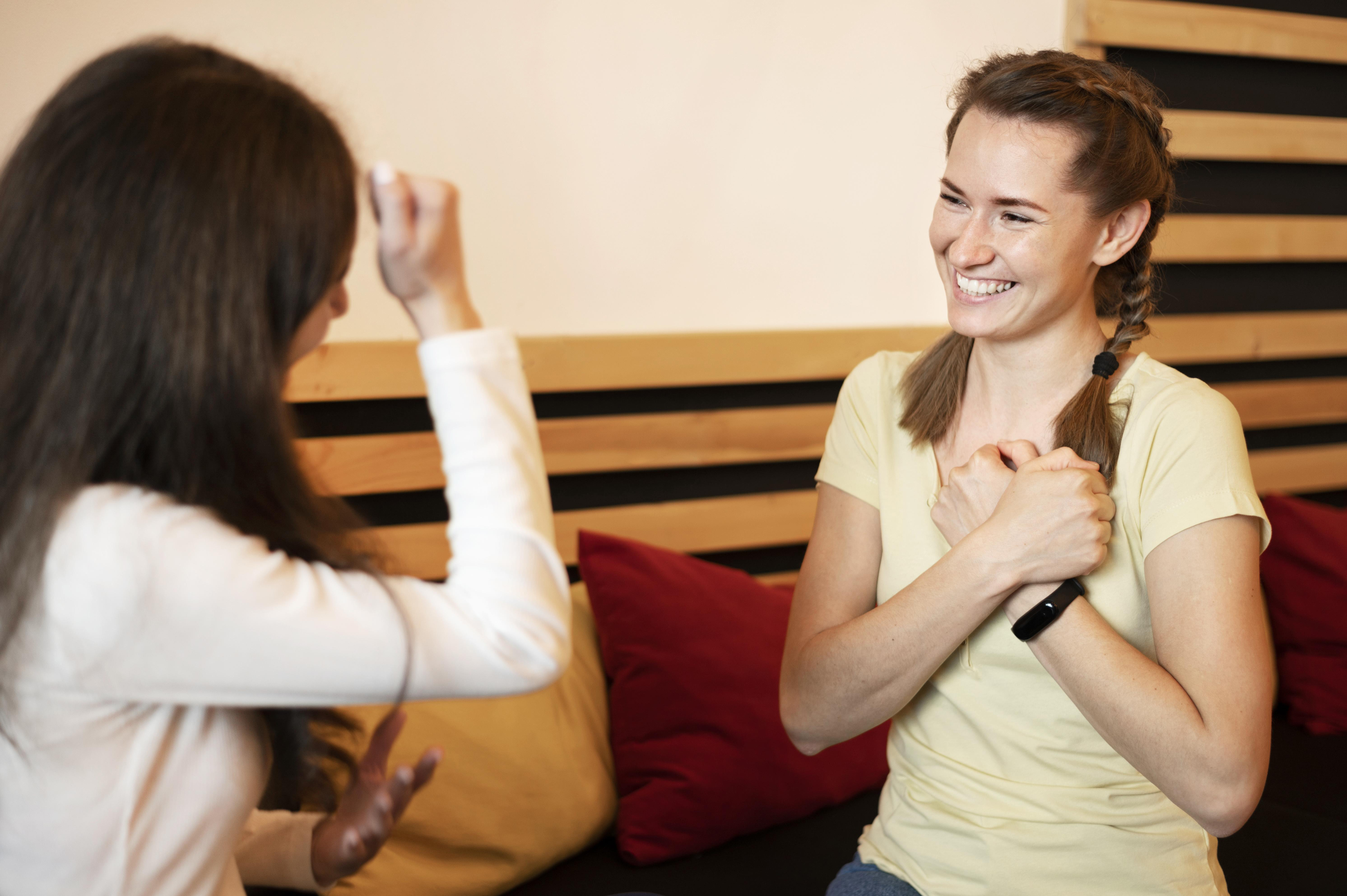 "COVID-19 was the boost needed to make things more accessible and interpreters more visible to those who are Deaf or hard of hearing, and the general public," says Dr. Broetz, who has been with the College for six years. "President Biden has announced that he will have an ASL interpreter visible on screen during his daily briefings."
Because of persistent surges in coronavirus cases, a wide variety of interpretation needs are also on the rise. That's good news for students and graduates of Keuka College's American Sign Language and ASL-English interpreting (AEI) program.
"I suspect that under President Biden, there are going to be more opportunities for interpreters to be present in all types of jobs, and for Deaf people to be more involved and have access to more information," says Dr. Broetz. "President Biden and Vice President Harris have a plan bent more towards diversity."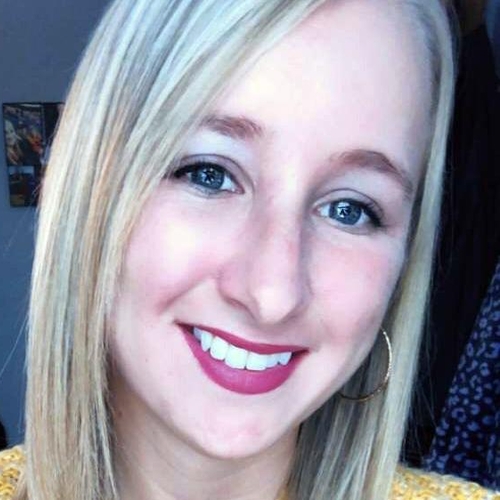 I loved the Keuka College ASL-English interpreting program. Classes are small and intimate, and prepared me for my career as an interpreter. It is wonderful to have Deaf and hearing professors who get to know you and to support you along the way.

The four Field Period® experiences and senior-year internship allows you to see first-hand what to expect in real-life interpreting situations and how to handle them.
Dr. Broetz believes that the awareness of having an increased number of interpreters being more visible will trickle down from places of high visibility, such as the White House, to local mayor's offices and school board meetings.
But not everyone who can sign is an interpreter, warns Associate Professor of American Sign Language Sharon Kocher, a 14-year veteran of the College. Dr. Broetz agrees.
"Society in general assumes that the interpreter is interpreting a message word-for-word from sign language to English, but that is not the case," says Dr. Broetz. "An interpreter is part of a profession that requires them to have a certain amount of training and certification in order to be fluent in the language, as well as being capable enough to translate from one language to the other. They must also be familiar with the differences in each culture. It's a high-stress job."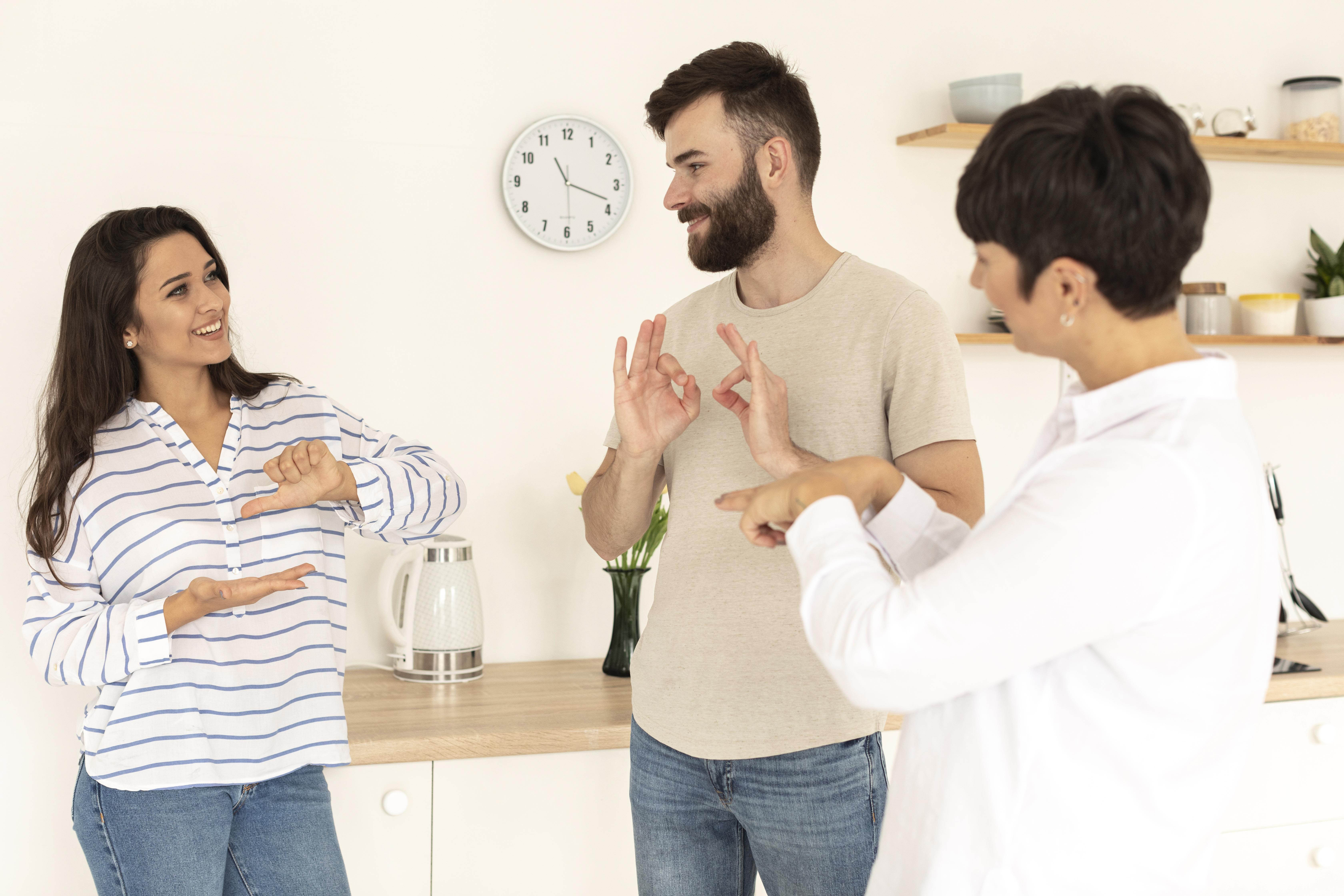 Because Keuka College has a Bachelors Degree program in ASL Interpreting, the AEI faculty looks for students who can see themselves as interpreters in that high-stress environment as their future careers.
"Our students have to understand that we have a high expectation of them and their abilities," Dr. Broetz continues. "On television, you might think they just put someone on the stage and they sign away. But the role of the ASL interpreter and sign language interpretation is crucial, especially when vital information is needed to be passed on."
As a result, ASL english interpreters will continue to be in demand – and in the spotlight – as the country continues to navigate the pandemic.
"The awareness for more visible ASL interpreters is here and growing as the combination of the needs of Deaf and hard-of-hearing people mix with the legal ramifications of not providing this much-needed access to information," says Dr. Broetz. "Thanks to the pandemic, you are going to see more recognition of Deaf people, the Deaf community, and their accomplishments in the world."
Learn More About Our ASL Bachelors Degrees
Flexibility
Find the right course of study to fit your career goals as you learn and gain experience. Even if those goals evolve or change between your freshman and junior years, we've got options for you.
Fluency
Our program emphasizes direct instruction in the language and immersion into Deaf culture. You'll gain significant ASL fluency, including a deep understanding of the differences between communicating in ASL and English, and become ready for a lifetime of Deaf community involvement.
Real-World Experience
Field Period®, internships, and other experiential learning activities ensure you have the chance to use ASL outside the classroom (adding up to more than 280 hours on Deaf Community Event sites). You'll graduate from our programs with more than twice the practical experience given in similar programs.
Two of Keuka College's ASL faculty are Deaf and are among the many seasoned professionals and innovative educators committed to your success. They serve as role models, leaders, practitioners, and advocates dedicated to helping you achieve your educational goals.
Small class sizes and one-on-one attention allow you to flourish. In addition, all of our ASL faculty members are native ASL users, giving you the opportunity to learn ASL first hand.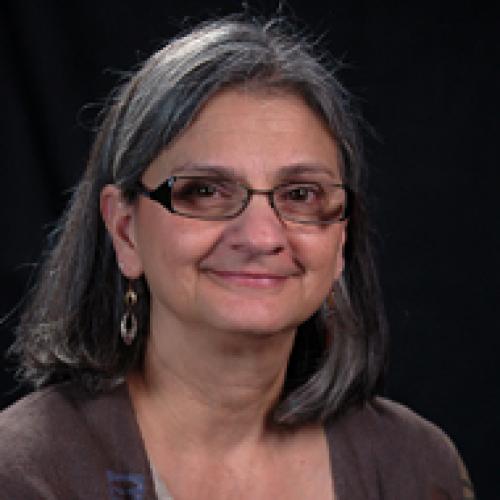 Sharon Kocher
Associate Professor of American Sign Language
Academic Credentials
Rochester Institute of Technology

M.S.

Gallaudet University

B.A.
Biography
Sharon Kocher is currently an Associate professor for the ASL and ASL-English Interpreting Programs at Keuka College; where she teaches language development, Deaf Studies courses, and DeafBlind Translation.
Sharon received her BA in Communication Arts from Gallaudet University and an MS in Secondary Education with a specialization in ASL from National Technical Institute of the Deaf (NTID) at Rochester Institute of Technology (RIT) where her master's project thesis was entitled "A Professional Development Curriculum for Educators of Deaf Students: Comparative Linguistics".
As a lifetime educator, Sharon has taught ASL and Deaf Cultural Studies to various kinds of audiences such as: adults, college Deaf and hearing students and Deaf and hearing school children (PreK-12) in community/school programs throughout western New York. She also has been actively involved with professional organizations in the local and national levels. Additionally, for more than 25 years, Sharon has been working as a DeafBlind interpreter.
Sharon's passions are reading and crafts such as quilting, variety of stitching, woodworking, and painting. She loves being with and spending quality time with her three adult children.
Ready to Learn How Our ASL Program Might Be a Good Fit For You?
Fill out our form to connect with us to find out more!