Esports is a video gaming global industry that's blowing up.
That means getting a bachelor's degree in the esports industry is a smart way to go if you're passionate about gaming and ready to make it part of your career path. If you find your family is harder to convince, here are six reasons that will help your loved ones buy into this decision:
1. All The Popular Companies are Doing It
Coca-Cola, Nike, Adidas, and Puma are investing millions of dollars into Esports sponsorships. And each of those companies sponsor esports events that require event planning, social media content development, esports marketing, and much much more.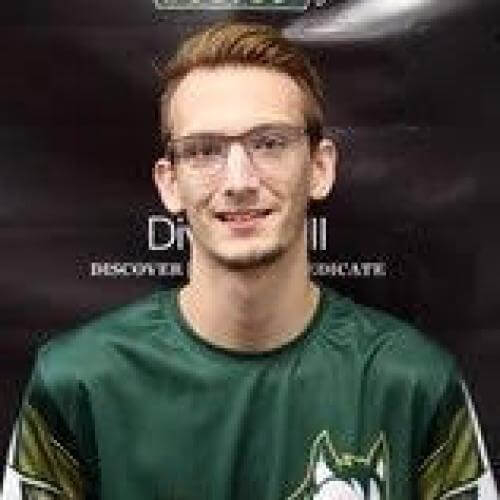 My parents just thought it was video games. It's really hard to convince parents from a different generation that esports is a real thing — until the College started its programs. The College is ahead of the game in its understanding of where esports is going.
2. Pandemic? What Pandemic?
Investment advisors regularly recommend investing in esport stocks because even as an emerging field, esports already has enormous money-making potential.
People are spending more time online every day. The pandemic is making esports as a career even MORE accessible to qualified candidates.
3. More Fans Than Football
Global esports revenue topped over $1 billion dollars in 2019 and accumulated 443 million fans (that's more fans than American football and rugby combined).
I predict that by 2024 esports will actually have an Olympic event!
In three years, total revenue could top $2.3 billion. Esports is quickly on its way to becoming one of the most financially lucrative markets on the planet, thanks to huge exposure and interest in major tournaments.
4. Succeed and Take Names
Keuka College's unique Field Period® program gives you FOUR opportunities to work in the esports field. That's one internship per year. That puts you ahead of most students trying to meet people and make connections in the esports field.
Many of our students graduate with job offers already in hand!
5. The World Is Your Office
There are thousands of jobs all over the world in the esports arena.
You can work from home, down the street, or in another country. A degree in esports management can be your passport to travel the world or work for big companies or teams in international locations. Experience in this field opens a lot of doors to opportunity.
6. When You Love Something It's Way More Fun
Getting a degree in esports management is not all grind: you also get to be part of a dynamic college esports league.
Whether you decide to play competitively – Keuka College has the first Varsity esports team in NCAA Division III – or just for fun, Our esports team is one of the most inclusive and supportive groups on campus. Look forward to lifelong friendships, getting and giving support, laughing a lot, and learning things that take you into your career and beyond.
If it is starting to feel like the esports field might be the right fit for you, come tour our campus, and bring everyone with you! Let us show you why getting a degree in Esports Management at Keuka College is the best choice for your future self.
Learn More
Are you interested in learning more about Keuka College's Esports Management major? Let us know a little bit more about you and an admissions counselor will be in touch right away.
More About Keuka College