Blend the Best of Communication, Technology, Business, Marketing, and Art & Design into a Perfect Career
It's not just what you say when it comes to getting messages across. It's also how you say it. At Keuka College, we'll teach you to master both skills. Learn how to craft messages for a specific audience, simplify complex theories and concepts, and communicate effectively with any person or group.
A firm background in business and hands-on study in public speaking, media writing, human resources management and digital publishing provides the versatility you need to persuade, storytell, inform, and engage your audiences.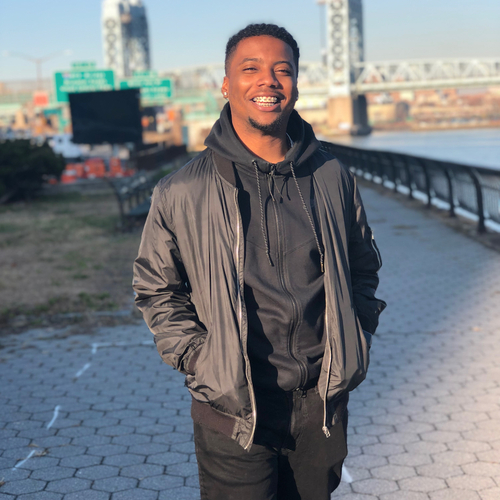 Real-World Experience. Every Year.
Real-world, hands-on experience is an important part of your Communication Studies degree.
The Keuka College Field Period® gives you the chance to have four separate Communication Studies internships, starting your freshman year.
Program Overview
As a Communication Studies student, you'll write, design, manage, talk, interact, and—above all—lead. No matter the industry, understanding human interaction, presenting information, communicating effectively, and inspiring groups of people are universal skills necessary for success.
Each class provides the knowledge, tools, and techniques for analyzing, managing, and improving communication across any setting. You'll channel your multiple interests and diverse talents to take on competitive careers in management, consulting, journalism, graphic design, marketing, research, event planning, or even lobbying.
With a base in business and digital learning, you'll gain insight into today's most sought-after professions, such as social media marketing, web design, and professional writing.
From face-to-face conversation, group dynamics, to writing for and interpreting mass media outlets, and storytelling, you'll have the confidence, knowledge, and flexibility to walk down any career path you choose.
Learn more about our Communication Studies Program
You'll have the chance to explore your interests more deeply through Field Period®, senior practicum, and individual research projects. This affords you the opportunity to explore your passions and craft your own unique academic experience.
Field Period®: You'll get to complete a 140-hour Field Period® experience every year. These experiences help guide you toward the area of communication best suited for you. Recent sites include major and minor league sports teams, nonprofit organizations, local news stations and newspapers, event planning organizations, and museums.
Senior Practicum: By the time you're a senior, you're ready to let your skills shine, and what better way than through a practicum experience that sets you up for future success? By combining all the skills you've learned into one culminating experience, you'll prepare for your first real job, begin researching graduate schools, and develop your personal career action plan.
Online ePortfolio: To truly stand out for employers, all communication students will develop an online portfolio of their best work. Let your personal brand come through as you showcase your writing samples, published articles, marketing campaigns, photography, graphic design, data analysis, and group work.
With years of experience writing for print and the web, perfecting public speaking and interviewing techniques, and crafting messages that resonate, our faculty have the academic and professional experience to take you to new heights.
Each of your communication professors will get to know you by name, learn your dreams and ambitions, and take a personal interest in your success. Your professors will offer you a productive, engaging, and thoughtful learning experience by blending theory and practice in classes and helping you find interesting real-world projects to work on and problems to solve.
As a communication student, you'll also have the chance to work with and learn from the accomplished artists, musicians, writers, and poets who comprise the College's Humanities and Fine Arts faculty.
Contact Information