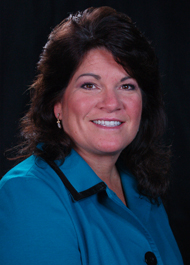 Dawn Grosso, Esq.
Associate Professor of Management
(315) 279-5135
[email protected]
---
Academic Credentials
Pace University
J.D. in Law
Alfred University
B.S.
---
Biography
Dawn S. Grosso obtained her Juris Doctor from Pace Law School in White Plains, New York where she received the New York Jurisprudence Award for Appellate Advocacy. She also obtained a B.S. degree in Accounting as well as a B.S. degree in Management from Alfred University.
Dawn Grosso brings over two decades of legal, accounting, public service and teaching experience to this position. For over seven years, she served as a Confidential Counsel and Legal Advisor for two New York State Supreme Court Justices in the Seventh Judicial District. Dawn was a Trust and Estate Tax Accountant for Chase Bank. She was employed at a medium size Rochester law firm after graduating law school.
Currently, Dawn manages her own law office in Fairport, New York where she concentrates in such areas as civil litigation, estates, business law, real estate and bankruptcy, contracts, foreclosure, and zoning. She is an Associate Professor of Law at Keuka College of Business. She is also an Arbitrator for the 7th Judicial District of New York State Supreme Court.
Dawn is or has been a member of numerous boards and associations such as the Town of Victor Planning Board (Chairperson); New York State Academy of Trial Lawyers; New York State Planning Federation; New York State Bar Association; Monroe County Bar Association; American Accounting Association; Financial Planning Association; and Barefoot Resort, Ironwood Homeowner Association; Keuka College Graduate Program Committee; and various professor search committees.
She is also admitted to practice law in the following courts: New York; Connecticut; United States District Court, and the United States Bankruptcy Court, Western District of New York.